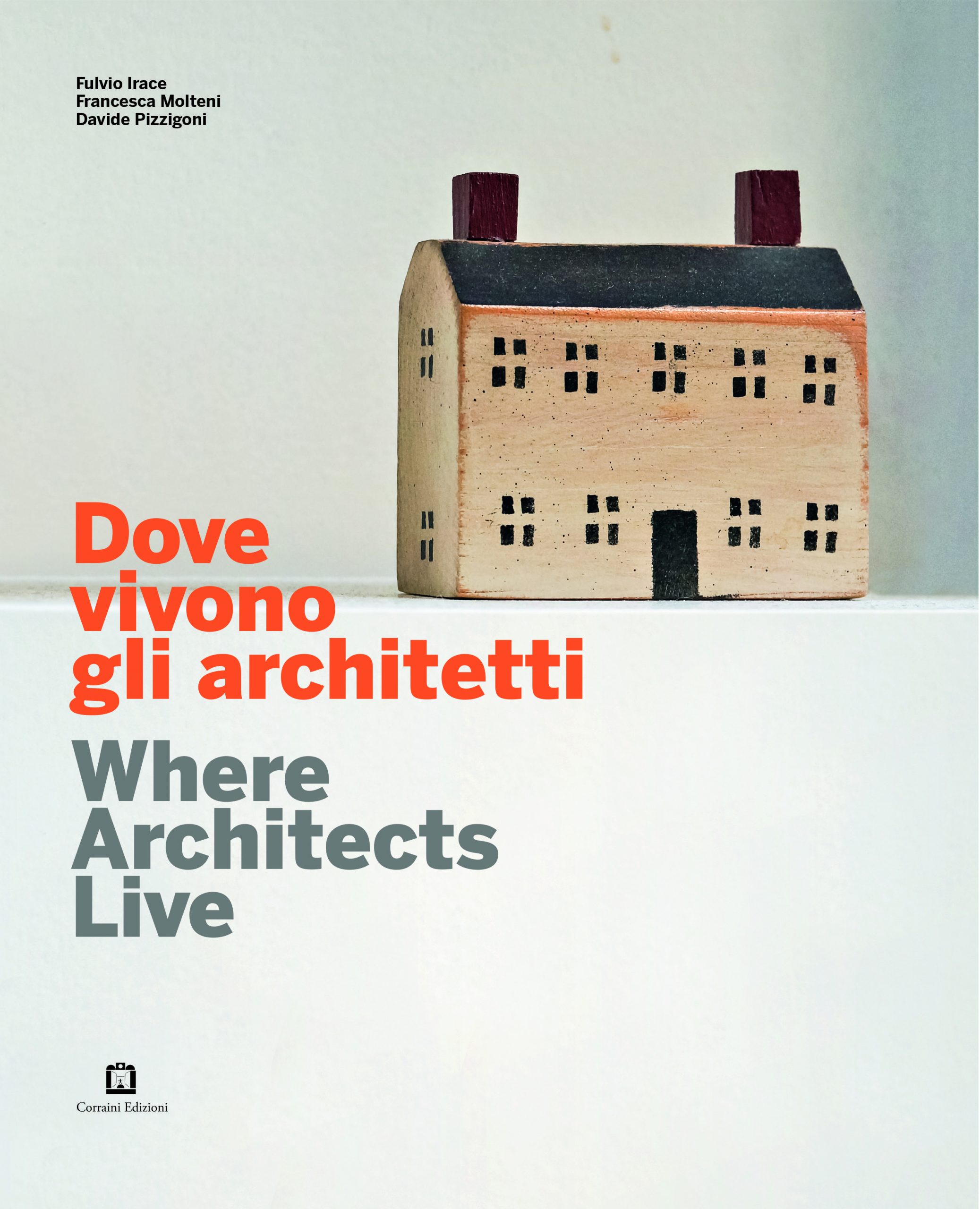 EDITED BY Fulvio Irace, Francesca Molteni, Davide Pizzigoni
TEXTS Cristiana Colli
GRAPHIC DESIGN ma:design
Italian/English
Pages 176
PUBLISHED BY Corraini Edizioni 
2014
This is the story of a long journey. A journey that began months ago, with an idea that led to an exhibition, a film, and a book. The idea: to bring reflections on the theme of home and contemporary living to the Salone del Mobile. Reflections not on objects for the home but on interiors.
Re-thinking design and architecture as one and the same, where things speak of spaces, spaces are made of things and homes are places where they come together. Because we, as inhabitants and object lovers, and our domestic universe, are the focus on the home. Whether crowded or solitary, intimate or shared, full of memories or rarefied, it doesn't matter … home is, of course, much more than just a house. Interiors speak of worlds outside ourselves, those that we decide to include or those that we keep at distance.
Others, our district, the community. Places that mark boundaries, circulation, breathing space. Each of us chooses how to shift those boundaries, and how to redefine our own space. In other words, there are numerous ways of feeling at home and they all express living and identity. And who, if not an architect, is better placed to expand on interior designs and contemporary living? …
Eight architects, each with different geographical, cultural and architectural backgrounds, expressing their views of how the home is experienced today. Where do they live themselves? Where do their boundaries lie? And what is the relationship between the spaces they have designed for themselves and those built for others?
Watch the trailer of the film  WHERE ARCHITECTS LIVE
Check out the exhibition WHERE ARCHITECTS LIVE