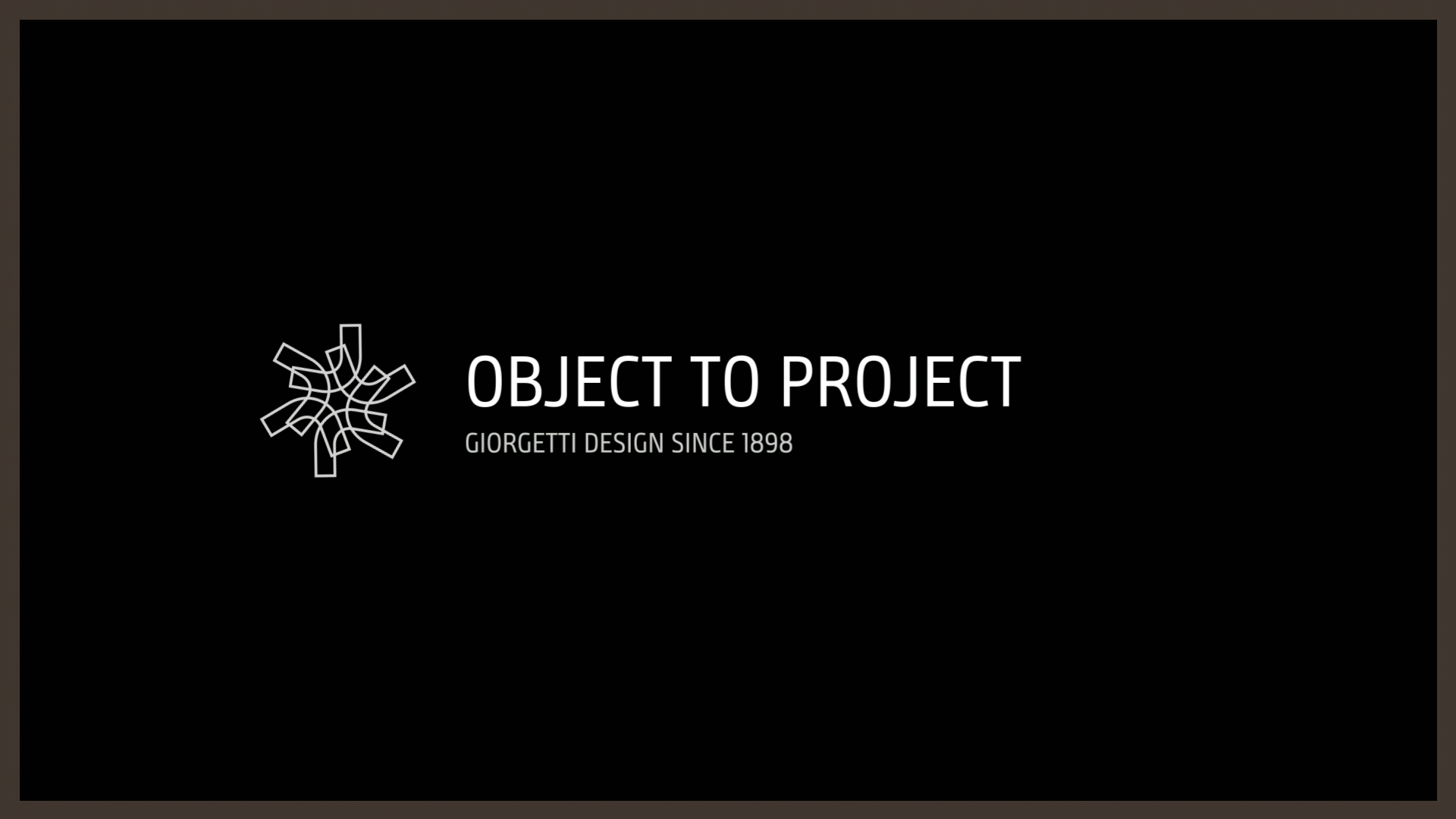 Save the date!
On Friday, May 1, at 6:00 PM, the film "OBJECT TO PROJECT. GIORGETTI DESIGN SINCE 1898" will be available for a week on Vimeo on Demand.
Screened at the Milano Design Film Festival in 2018, the film, produced by Muse for Giorgetti, will be available at this link:
ITALIAN VERSION WITH ENGLISH SUBTITLES: https://vimeo.com/ondemand/objecttoproject
A journey through intelligent manufacturing and the renowned Brianza area, a symbol of the ability to make beautiful things that gain worldwide recognition. 
A story that began in 1898, in the family's Meda workshop, and that today, with its 122 years of history, is being told to audiences in cities around the world. The re-reading of the past becomes the starting point for reflecting on the new factories and on present and future digital processes.
Tradition and innovation, local area and projects, challenges and transformations are intertwined in a narration constellated by interviews, which tell the many stories of the key players, both within and outside the world of the company. First and foremost, Carlo Giorgetti, grandson of founder Luigi, who gave the company a new direction by branching out into the States as early as the 1930s.
The film will be available for 7 days from Friday, May 1, at 6PM.
Every week a new title will be on demand! Browse to find your film and take part with the hashtag #stayhome @musefactoryofprojects.
Coming next: a film about company archives and museums.
Enjoy!
Muse Team