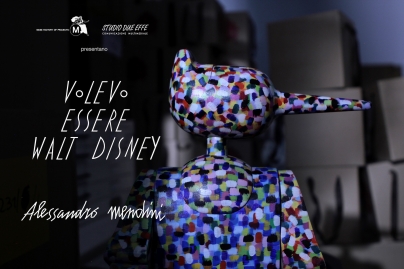 No cinema? No festivals? #STAYHOME
The films produced by Muse Factory of Projects from March 27th on Vimeo On Demand
MUSE VIMEO
Creator of a parallel universe, ironic and tragic, intimate and able to speak to the world, in any language – architecture, art, design, writing, and critique.Alessandro Mendini telling the story of a dream which become true, like Walt Disney. "My way of acting and designing is an autobiographic need", he says. "I have the feeling of belonging to the past. I use antique methods, far away from the today's logic, such as the pencil. Although I have always criticized it, even my search for beauty is old fashioned."
A research accompanied by many encounters – Alberto Alessi, Emilio Ambasz, François Burkhardt, Piero Bisazza, Germano Celant, Anna Gili, Joseph Grima, Giovanna Mazzocchi, to name a few- by the obsessions, the utopias, such as designing the perfect object.
Every week a new title will be on demand at the special price of 1€, available for 7 days.
Browse to find your film and take part with the hashtag #stayhome @musefactoryofprojects.
Coming next: the film to discover where architects live.
#STAYHOMESTAYSTRONG