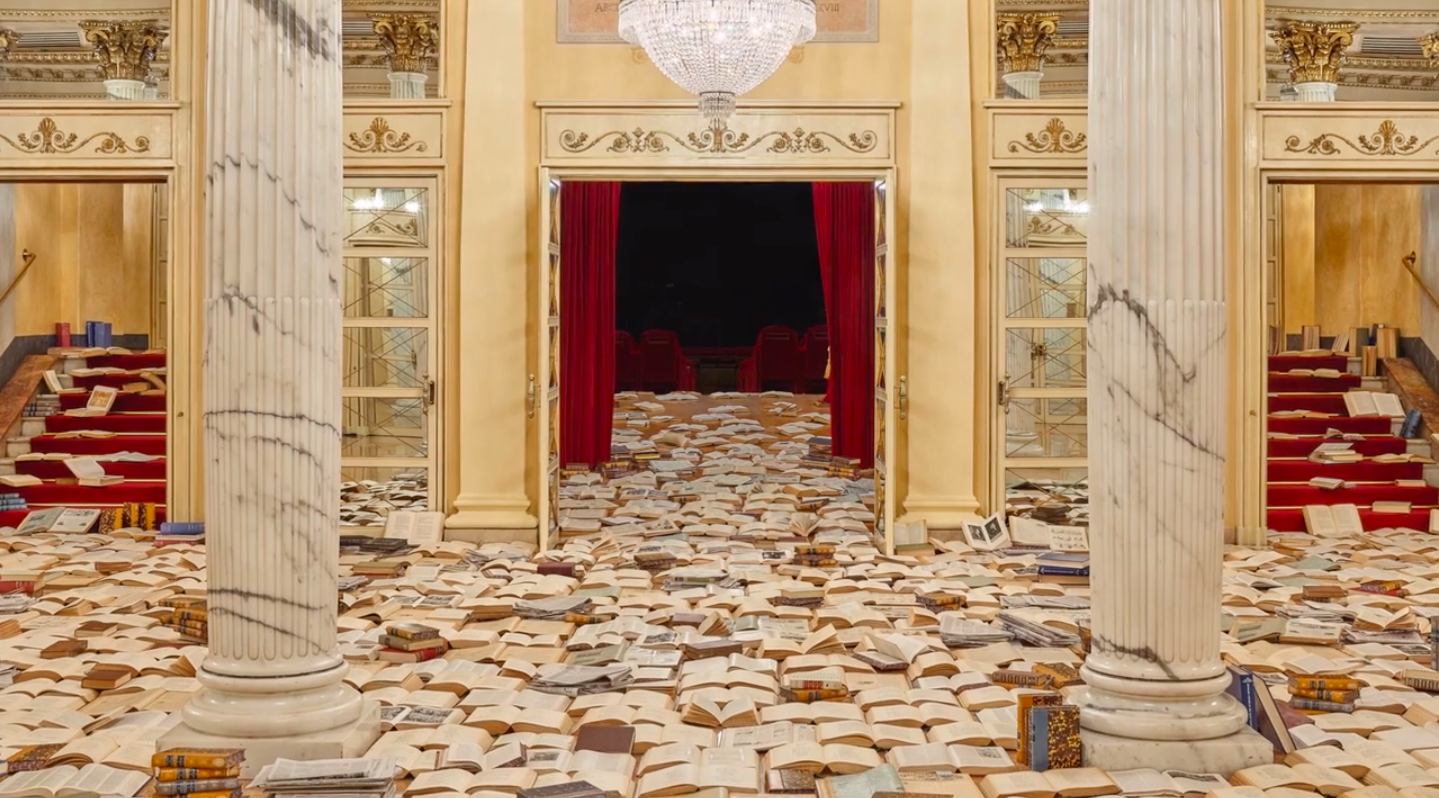 The music criticism and the Abbiati award.
Il mito della Scala tra cronaca e critica.
Pier Luigi Pizzi, curator of the exhibition "Va Pensiero. Il mito della scala tra cronaca e critica" wants to put the attention back on the stage. Behind every melodrama there is the collective consciousness of a historical period.
Curator, Art Director, Set Designer: Pier Luigi Pizzi
Curator Assistant and editing: Mattia Palma
Exhibition design Assistant: Valentina Dellavia
Scientific coordination: Franco Pulcini, Paolo Besana
Project Manager: Donatella Brunazzi
Images research: Matteo Sartorio
Exhibition graphic design: Emilio Fioravanti, G&R Associati
Photo essay: Giovanni Hãnninen
Concept and video design: Francesca Molteni, Claudia Adragna- Muse Factory of Projects
Cinematographer: Alvise Tedesco
Voice over: Gabriele Parrillo, Marino Zerbin
Editing: Marco Di Noia 
Year: 2020