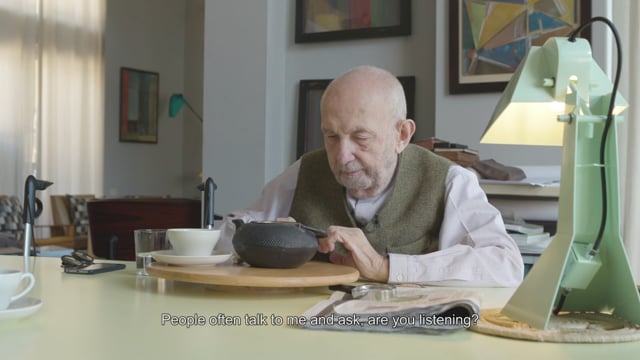 Last year, in conjunction with Miart and Salone del Mobile 2019, the Fondazione Sozzani presented in Milan the exhibition "Forme: Umberto Riva, architetto designer " curated by Gabriele Neri. One of the Italian masters of architecture and design, Umberto Riva, born in 1928, was recently awarded with the Gold Medal at the Triennale di Milano for sixty years of projects ranging from architecture to industrial design, from editorial graphics to interiors, from urban planning to painting, from restoration to museum set-up.
The exhibition focused on the activity of Umberto Riva in the field of design, developed as a complementary research to the architectural and pictorial one starting from the Sixties. The selected pieces were part of a continuous process of materic and formal experimentation, driven by an anxiety that leads to geometric, chromatic and spatial anomalies. Says Riva: "Mine is not the work of an intellectual, but that one of the craftsman who approximates the form".
With rare out-of-production prototypes, unique pieces, paintings, drawings and unpublished sketches from the architect's private archive, the exhibition shown three distinct but intertwined design areas. The exhibition was completed by the set up designed by Umberto Riva with Emilio Scarano, and by the new film "Umberto Riva" curated by Francesca Molteni and Claudia Adragna produced by Muse Factory of Projects.