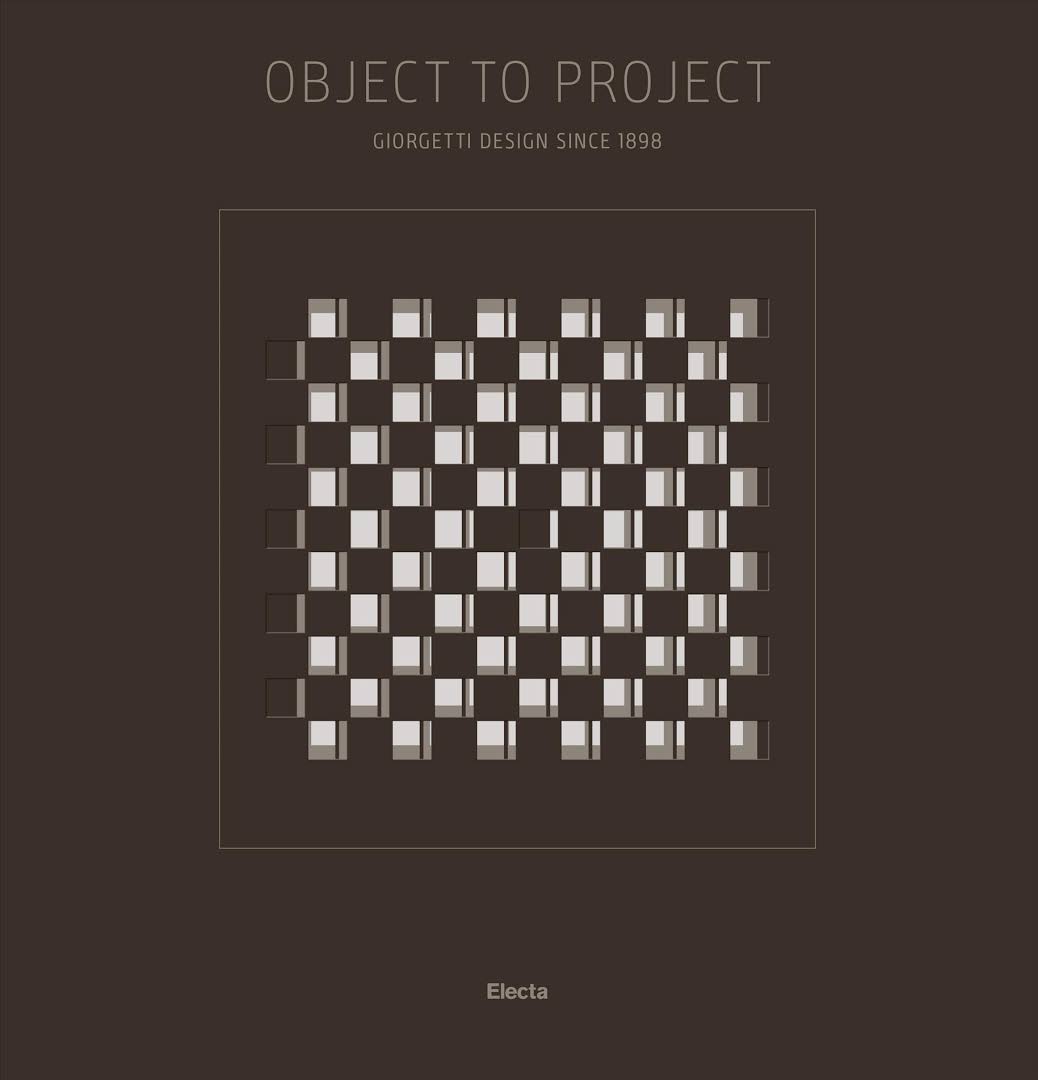 EDITED BY Francesca Molteni and Cristiana Colli
TEXTS Alberto Bassi, Antonio Calabrò, Cristiana Colli, Luca De Biase, Paolo Fabbri, Fulvio Irace, Philip Jodidio, Francesca Molteni
SPECIAL PHOTO SHOOTING Max Zambelli
GRAPHIC DESIGN Dario Zannier
Italian/English
Pages 232
PUBLISHED BY Mondadori Electa
2018
Interweaving erudite reflections and emotive images, the book Object to Project. Giorgetti Design since 1898 illustrates, with superlative clarity of vision, the history of the brand Giorgetti and "Made in Italy" style.
Rather than being an introspective look at the company, the narrative offers the observations and recollections of outside eyewitnesses.
Moments, vignettes, shapes, details and observations characterise Object to Project. The book isn't merely a compendium of recollections by those who have featured in the company's history. It features the impressions of Carlo Giorgetti to the company's employees, to designers, journalists, the director Fondazione Pirelli, Antonio Calabrò, and the architectural historian Fulvio Irace as well as the semiologist Paolo Fabbri, the graphic designer Italo Lupi, the journalist/writer Luca De Biase and others. An article by Philip Jodidio is devoted to the durability and contemporary nature of wood as an archetypal material. Each participant contributed his or her expertise to this major project, which was to transform Giorgetti into one of the most important "Made in Italy" design brands.
Thus the book recognises, in Giorgetti's intelligent manufacturing and intrinsic international quality, the value of quality design. It's a book that reveals the processes and products, the iconic pieces and behind-the-scenes secrets of the Brianza company. Providing an extraordinary narrative on interior design, it features insights into redefining customs, tastes and markets in the form of a book which reveals the master craftsmen's expertise in translating the designers' creative vision, producing pieces intended to last.
This exquisite volume suggested also the realization of the video-installation 120 years of stories, places and streets, objects and projects, curated by Francesca Molteni, with graphics animations by Marco Di Noia and music by Fabrizio Campanelli (MUSE production), launched during the Milano Design Week 2108 and exhibited at Royal Pavillion of Central Station, Milan.
Watch the trailer of the film OBJECT TO PROJECT