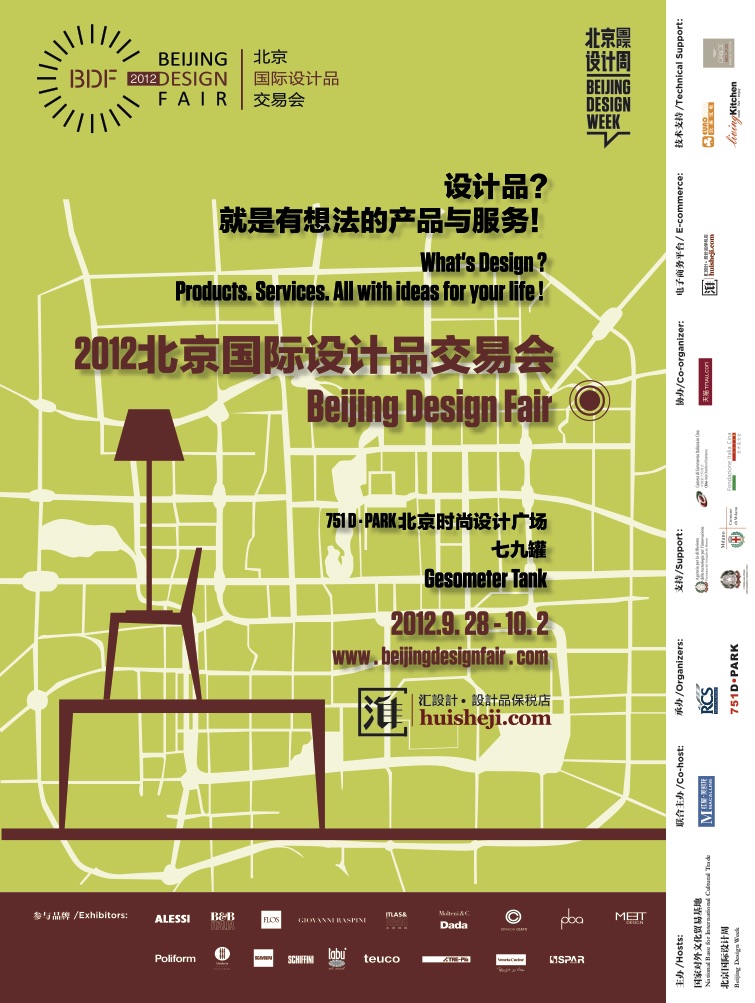 MEET DESIGN SHOW
PROJECT AND DIRECTION BY Francesca Molteni and Michela Marelli
WITH Yang Shi and Olivia Kwong
VIDEO Francesca Molteni with Studio Due Effe and Marco Di Noia
MUSIC Fabrizio Campanelli
PROJECT FOR RCS/Meet Design at the Beijing Design Fair 2012
PRODUCTION Muse Factory of Projects and Teatro in-folio
Meeting design…
Coffee cups, restaurants chairs, airports lights, waiting rooms sofas… These are often design objects. People use them, live with them but don't "meet" them. Meet Design is a show by using performing arts, and story telling, to attract the people to be in love with the Italian design. Design made by beautiful and useful objects, born by happy encounters.
There's a place in Italy where people use to meet each others: la piazza (the square). Italy is one of the place in the world where counts more squares: magnificent, monumental, spectacular squares, places of memory, but also trading and commercial centres, urban life cores. The squares represent the identity and history of the Italian nation.
Meet Design is a show made of words, dance, images, a show that brings design – objects and designers – into the squares. A show that makes design traveling through Piazza dei Miracoli in Pisa, Piazza del Campo in Siena, Piazza Ducale in Vigevano, Piazza dei Mercanti in Milan, Piazza San Marco in Venice to Piazza Navona in Rome…
The travellers, two Chinese actors, are going to put on stage the encounters and the disputes between the protagonists of the Italian industry: designers, entrepreneurs and craftsmen. While palaces, cathedrals and fountains, testified the creativity of the Italian genius. Statues, frescoes, low reliefs, are transforming the theatre into a place full of memories.
The audience is gathered in "the square", the centre of the Beijing Design Fair, immersed into the Italian landscape, architecture, objects, people and stories, in order to share with the actors the meeting between Italy and China.
Watch the video of MEET DESIGN SHOW