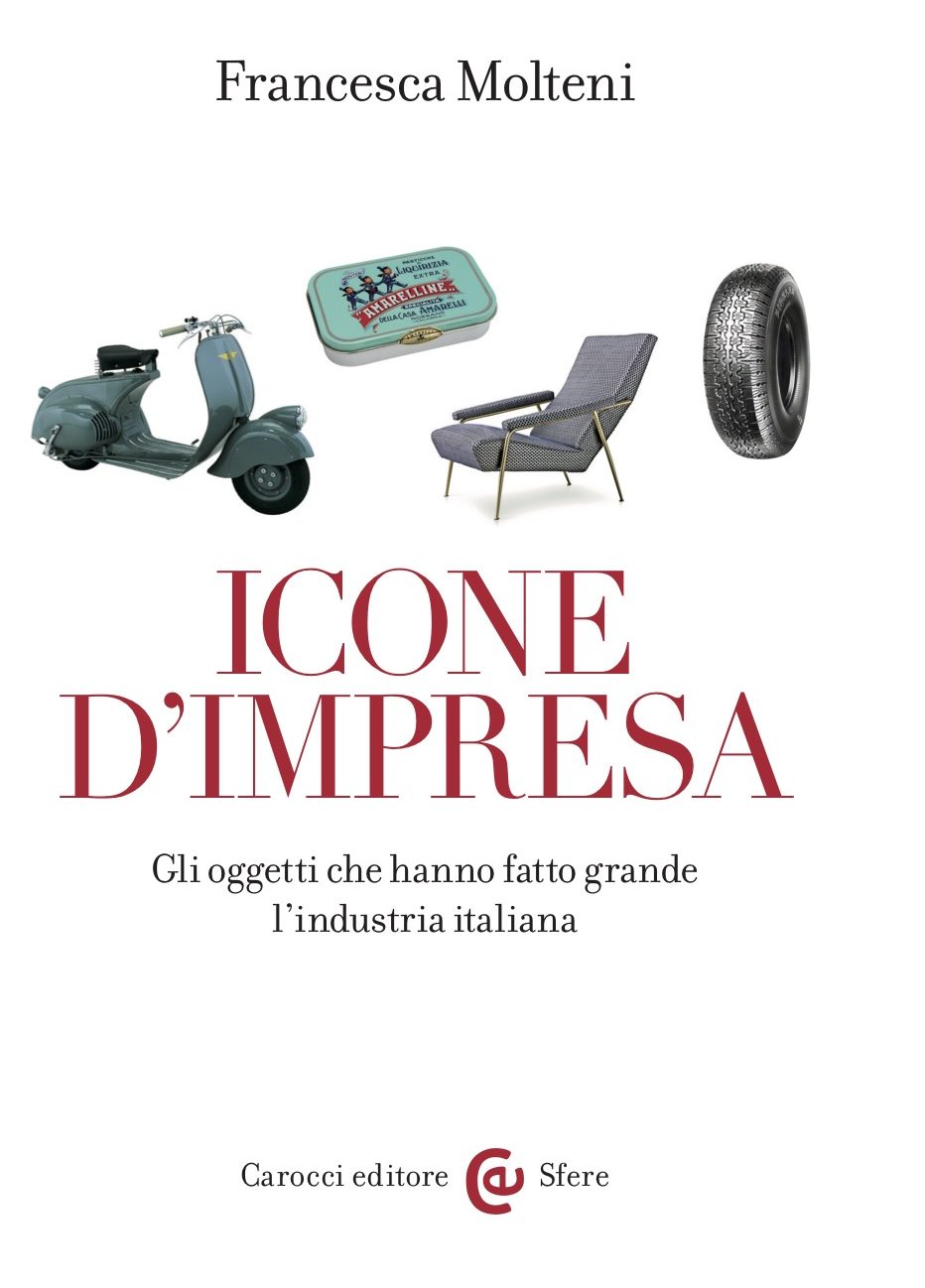 EDITED BY Francesca Molteni
TEXTS Francesca Molteni
GRAPHIC DESIGN Falcinelli & Co.
Italian
Pages 254
PUBLISHED BY Carocci editore/Sfere series
2016
How did the Agip dog come to have six legs? Who designed the little Camparisoda bottle? Whose idea was it to get Björn Borg to play in a striped tennis shirt? And why is the Piroscafo not just a ship? You will find the answers in Icone d'Impresa. The book brings together in a timeline the story of 56 objects selected from the company archives and industrial museums associated with Museimpresa.
As Armando Massarenti, director of the "Il Sole 24Ore Domenica" supplement, writes in the introduction: "There are objects of industrial history – this is the basic idea – that haven taken on extraordinary and symbolic value: starting from the famous flying shuttle, the emblem of the British Industrial Revolution". Objects that have carved themselves into our collective imagination, marked technological progress or accompanied a love story. Useful, attractive, well designed. Powerful and mysterious, they are the children of industry, of great vision, of small goals, and of numerous inventions. They tell the story of the Italian creativity and ingeniousness that have shaped our future. They are also in museums, but they can be touched.
Please, touch!    
Check out the exhibition THE BIG GAME OF INDUSTRY