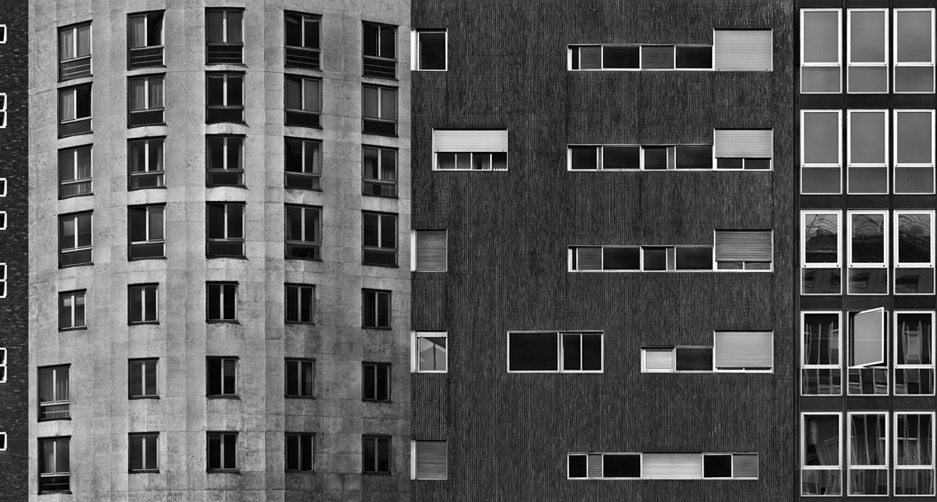 PROJECT BY Fulvio Irace
INSTALLATION Pino Musi
VIDEOS Francesca Molteni
PROJECT FOR Biennale Architettura, Venice, 2012
VIDEO PRODUCTION Muse Factory of Projects
The pavillon Facecity in the Biennale 2012, "Common Ground", gives form to the idea of the curator, Fulvio Irace, of continuity in architecture.
Reconsidering the architecture of Milan in the Fifties and Sixties, where architects, belonging to different generations and with different positions, built the identity of the city without giving up their personal poetics.
The central topic of this thought is the façade, commented by Alberto Savinio in Ascolto il tuo cuore città, 1945: On the façade of buildings is not only written their date of birth, but also written the moods, the manners, the most secret thoughts of their time…, together with the flat window, theorized by Gio Ponti as the way to shape modernity.
Rooted on these elements, a 15 meter long, textured wall in the pavillon houses the Facecity Scroll, a work where the photographer Pino Musi assembled 21 Milanese buildings reduced to façade details as if they were a musical partition.
On the opposite side are the original drawings of those buildings by Gio Ponti, Magistretti, Asnago and Vender and others.
In the middle a horizontal screen, an iPad, like a translation of the window in contemporary (from the position of vertical and fixed to that of horizontal and moving), shows the videos by Francesca Molteni interviewing Carlo Cappai, Vincenzo Latina, Renzo Piano, Maria Alessandra Segantini and Attilio Stocchi, who explain their idea of continuity.