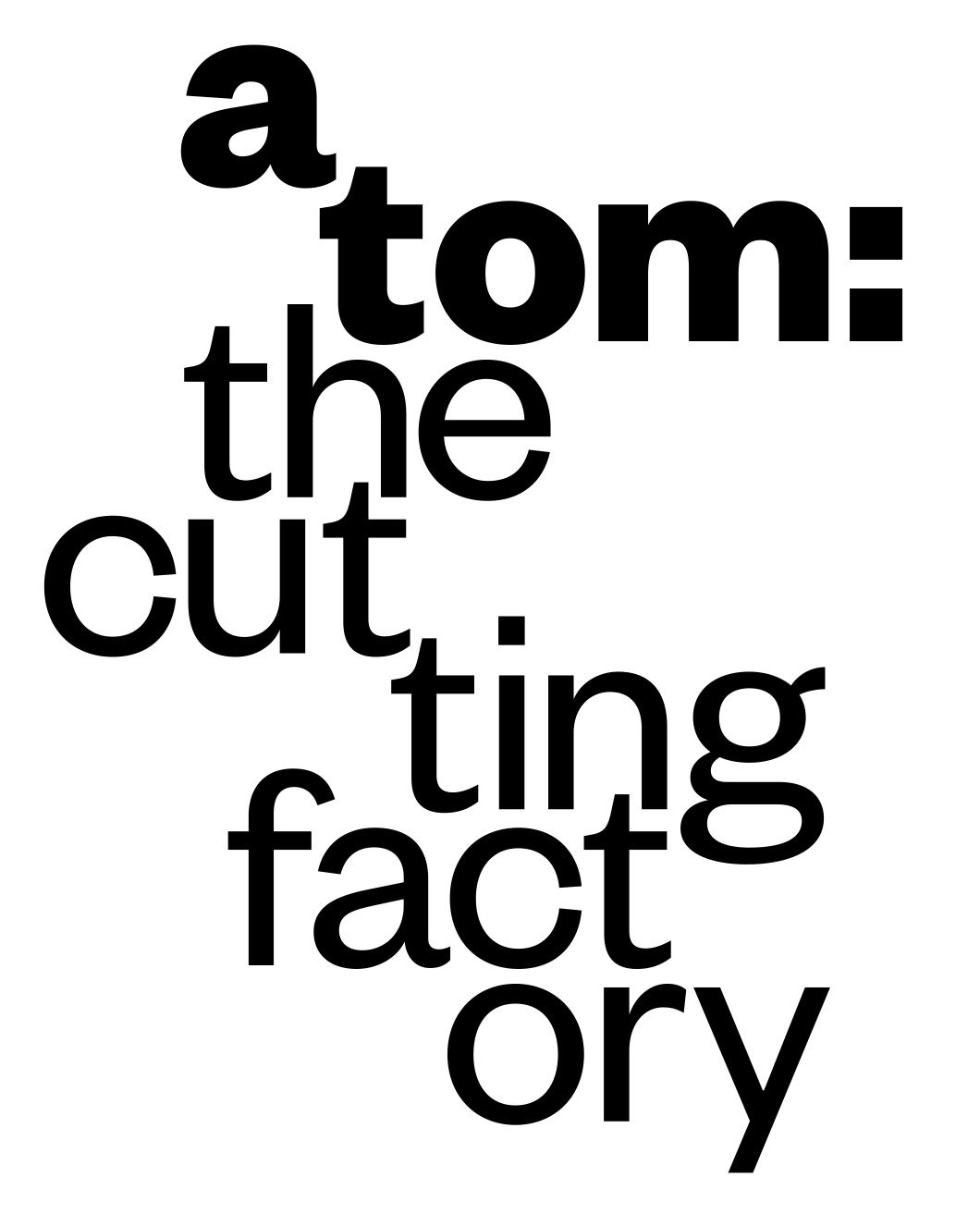 EXHIBITION BY Francesca Molteni and Giulio Iacchetti
LAYOUT Matteo Ragni Studio
GRAPHIC DESIGN Leonardo Sonnoli
PROJECT FOR Atom Group at Triennale di Milano, Milan, 2016
VIDEO PRODUCTION MUSE
Atom: The Cutting Factory is a key moment for the Atom Group and one that marks a new way to enhance the awareness of Atom brand, with a foray into the world of design, which instantly took up the challenge. Experimenting creative ideas on technology, working to turn an idea into a project achievable thanks to an industrial process. New life for material thanks to a cut. This is a special experience that is allowing to celebrate Atom's 70th anniversary with a novel interpretation of the future, looking beyond the product.
A factory, a workshop, a hothouse of ideas open to the creativity of 12 designers, who have come up with 12 exercises specifically designed to exalt the potential of Atom cutting machines. The end is important, but the means for achieving it is key: the cut is the real protagonist, the design is generated in order to exalt a plot that mechanically slices through various types of flat surfaces (hide, leather, cardboard, plexiglass, laminate, felt, rubber, just to mention a few). An unexpected three-dimensional catalogue: the authentic and unpublished expression of what these cutting machines are really capable of.
The 12 designers and design studios involved are: 4P1B, Federico Angi, Alessandra Baldereschi, Denise Bonapace, Agustina Bottoni, Giulio Iacchetti, JoeVelluto, Francesca Lanzavecchia, Chiara Moreschi, Lorenzo Palmeri, Sovrappensiero, Vittorio Venezia.
Watch the videos of the exhibition ATOM: THE CUTTING FACTORY