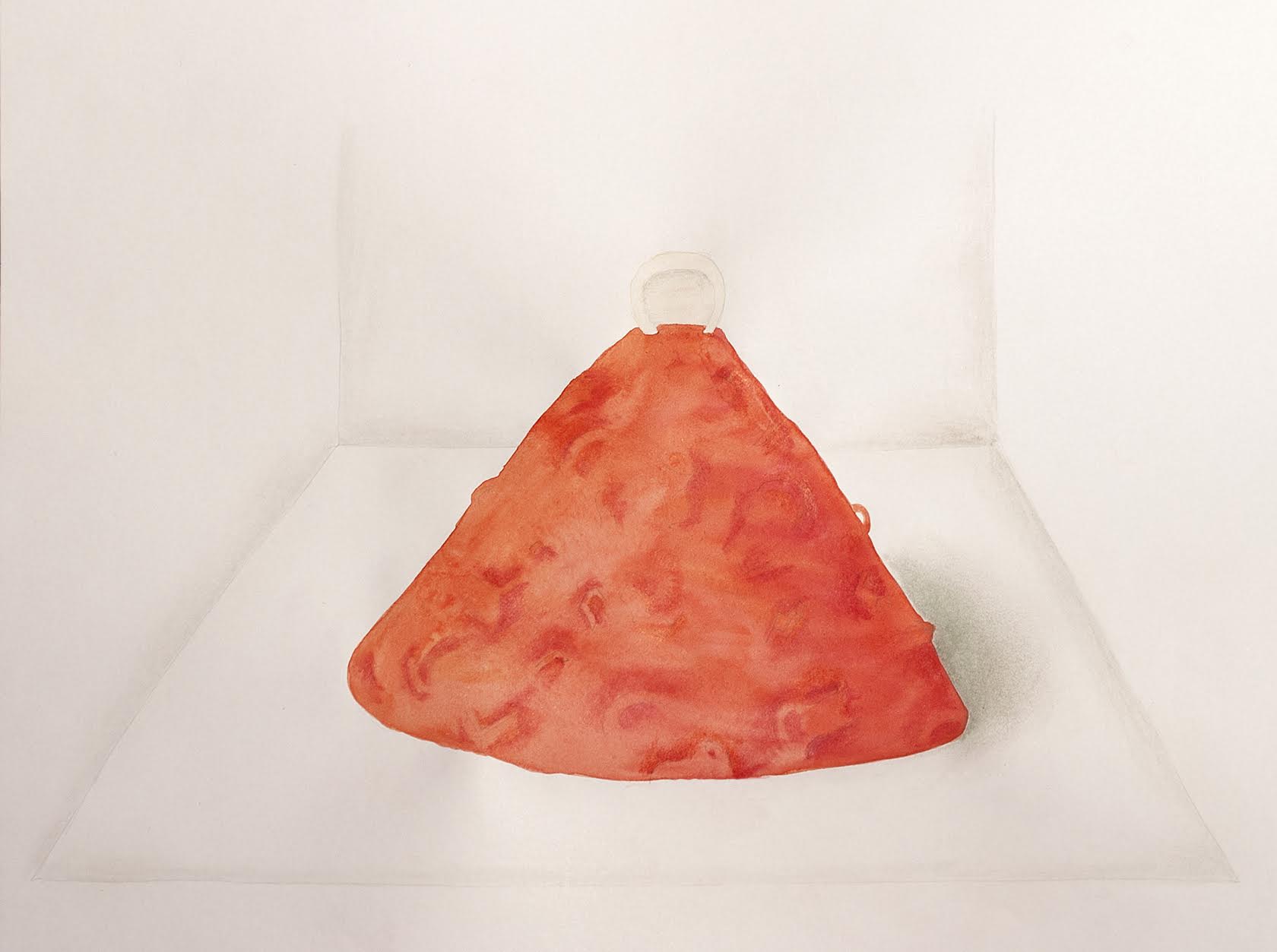 INSTALLATION BY Francesca Molteni and Davide Pizzigoni
PROJECT FOR Living Georg Jensen at Gallery Rossana Orlandi, Milan, 2015
PRODUCTION Muse Factory of Projects
Inspired by the renowned design history of Living Georg Jensen, the Alchemy installation is a symbol of, and a tribute to, the making of beautiful and ground-breaking design. The interpretation of alchemy revolves around one of nature's great forces: a volcanic eruption, which leads to both transmutation and regenesis, embodied here by Living Georg Jensen's growing range of innovative and artfully designed porcelain and glass. 
The Alchemy installation is both a sculptural and theatrical experience, with the volcano as the centre of creation, expressing itself through an eruption of red lava that passionately reaches to the outer edges of the stage. Rising from the red shards of pottery and ceramics, a white porcelain plate from the new addition to the Cobra collection emerges, a symbol of evolution and yet continuity of the Living Georg Jensen design legacy.
Highlighting the scene is a window of glasses from the same Cobra collection that serve as supporting actors to the centrepiece of the plate. The window of glasses creates a three-dimensional and multi-faceted view to the sky, opening up to dreams, imagination and creativity. Lines of hourglasses frame and complement the centrepiece like a chorus that adds flow to the display. Filled with red sand, they signify time. This interactive element invites viewers to influence time as they please, allowing them to contribute to the installation with their own interpretation of it.
To enhance the visual experience, the installation is accompanied by an alluring flow of sound that accentuates the forces of nature as well as the magical work of the alchemist. Sounds of nature blend with softly spoken words creating an ambient and almost sacred atmosphere of enveloping immersion.
Check out the book ALCHEMY