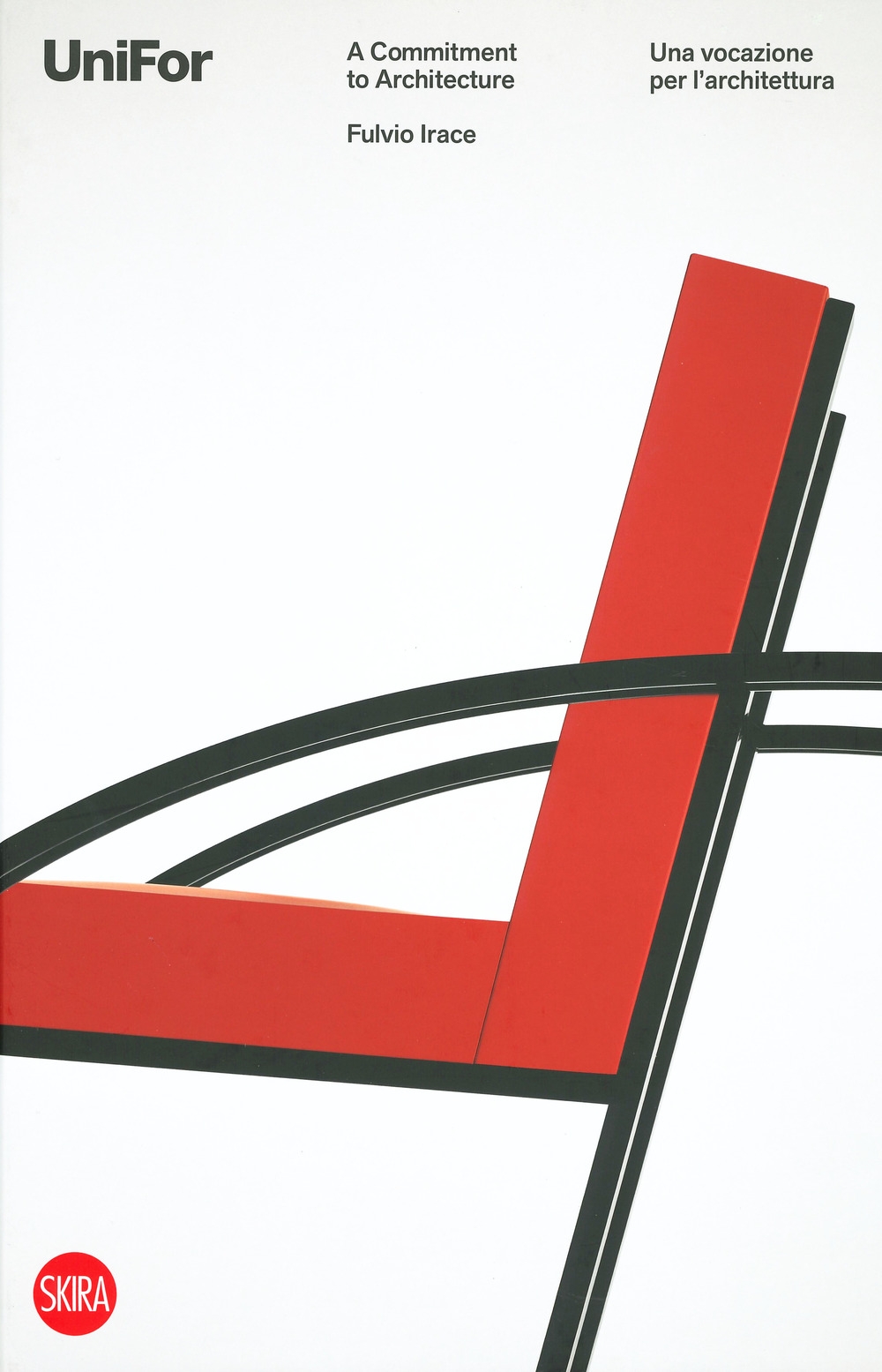 EDITED BY Fulvio Irace and Francesca Molteni
TEXTS Fulvio Irace, Giovanni Anceschi, Cristiana Colli, Jean Nouvel, Renzo Piano, Daniele Vitale
GRAPHIC DESIGN Pierluigi Cerri
Pages 288
Italian/English
PUBLISHED BY Skira
2019
Art, culture and industry come together at Palazzo di Brera for UniFor's 50th anniversary. To look back at five fundamental decades in the history of Italian design, the Molteni Group has chosen a space in the seventeenth-century Palazzo on via Brera in Milan, the headquarters of key institutions for the city: the Accademia di Belle Arti, Pinacoteca di Brera and Biblioteca Braidense. The display is curated by Fulvio Irace, and features a multimedia installation by Ron Gilad.
Accompanying the exhibition is the book A Commitment to Architecture which draws on UniFor's hitherto unpublished archive to describe its specific vision: the design of an interior landscape that turns the ideas and requirements of contemporary clients and architects into reality.
The book describes UniFor's key features, highlighting the absolute singularity of its working method. It reconstructs the company's identity by examining certain exemplary moments, from UniFor's collaborations with leading designers and architects such as Michele De Lucchi, Foster + Partners, Jean Nouvel, Renzo Piano, Aldo Rossi, and Álvaro Siza, to its communication strategy, with Pierluigi Cerri's graphics acting as a tool for unifying the company's message through its coordination of graphic identity and display systems.
The accompanying book has been incorporated into the multimedia installation by Ron Gilad in the form of a gigantic sculpture in the centre of the Cortile d'Onore, opposite a statue of Napoleon. The sculpture is a bronze cast based on a model by Antonio Canova, with a video animation that reproduces the book's pages, which are turned by Josephine Bonaparte.
Check out the project THE LAST SUPPER