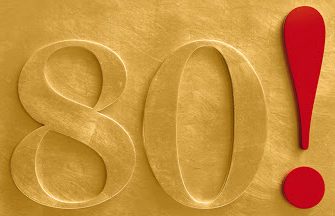 EDITED BY Francesca Molteni
TEXTS Cristiana Colli, Fulvio Irace, Francesca Molteni, Vanni Pasca, Daniele Vitale, Paola Zatti
PHOTOS Gio Ponti Archives, Aldo Ballo, Gabriele Basilico, Armando Bertacchi, Antonio Biasiucci, Mario Carrieri, Luigi Ghirri, Jürgen Hans, Ugo Mulas, Miro Zagnoli
GRAPHIC DESIGN Studio Cerri & Associati
Italian/English
Pages 176
PUBLISHED BY Molteni&C
2015
Eighty years for any company is an impressive milestone.
An exclamation mark (80!) – indicating surprise and amazement – with the generous, rounded forms of a number that holds the infinite within itself.
That mark announces a long story of places, people and projects, worlds, geographies and forests, of machines, technologies and materials, of verve, words and colors, journeys, images and encounters. There is mind over matter, the thread that runs through the story, the form that welcomes and contains.
A long story to tell. The book accompanying the exhibition dedicated to this landmark of the Molteni Group at Galleria d'Arte Moderna (GAM) in Milan is a journey made of words and images, the labor of an impressive research inside Molteni's historical archive.
Giussano was the world from which to set out and conquer the world, the original roots, the productive and symbolic homestead, a community at work, a shared outlook. Four trademarks (Molteni&C, UniFor, Dada, Citterio) for a single brand, Molteni; production and factories in the heart of the most famous and widely researched furniture district.  An honor. Milan is close, it is part of the story and the experiences, with its architecture and architects, the Salone, design, design culture – always state-of-the-art, always contemporary.
Molteni has always chosen the quality of the people and relationships – know-how, skills and passions are the added value, the infrastructure, the reputation network. The quality of the materials – of woods and metals, leather, textiles and new-fangled fibers. The quality of the processes – of the 2.0 hands, cool software and parametric programs. The quality of the innovation that invents unimaginable hinges, challenges mechanics, resistances and frictions. The cultural quality of meanings, messages and corporate social responsibility. Along the way they have encountered great architecture and great architects, the cognitive and productive supply chains that draw the skylines, the public and private spaces of the modern world – residences and museums, ships and hotels, offices and airports, buildings, exhibitions, stores and show-rooms.
80 years of unstoppable momentum since 1934. Indeed 80 years of experience in their hands, as the subtitle of the book claims.
Check out the exhibition 80!MOLTENI