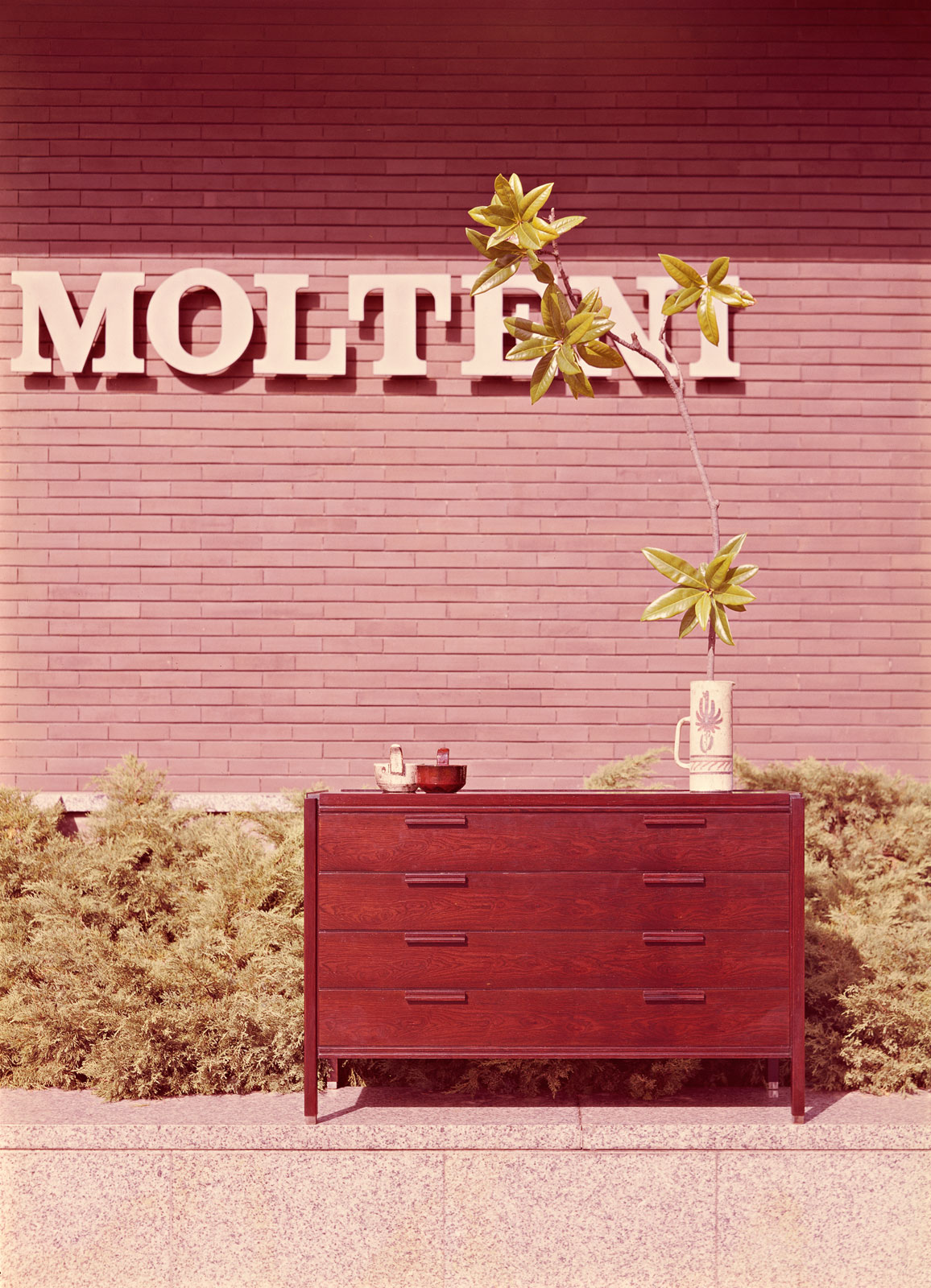 EXHIBITION BY Jasper Morrison
GRAPHIC DESIGN Studio Cerri & Associati
VIDEOS Francesca Molteni
PROJECT FOR Molteni&C at Galleria d'Arte Moderna, Milan, 2015
VIDEO PRODUCTION Muse Factory of Projects in collaboration with Studio Due Effe
Molteni&C and GAM – Milan's Galleria di Arte Moderna – present 80!Molteni, an exhibition, accompanying by a book, showcasing, for the first time, 80 years' experience, quality and innovation on the part of Molteni&C, founded in Giussano in 1934. Since then, from the first steps of the artisan firm set up by Angelo and Giuseppina Molteni, much has changed. Today, Molteni is an example of entrepreneurial excellence. The company has contributed to the growth of one of Italy's most important industrial districts, Brianza. For over a century, the aristocracy of wood has been based here: first classic, then modern furniture, and lastly design.
In the exhibition for the first time visitors can see the prototypes and the most iconic products of the Group's four companies: Molteni&C (home furniture), UniFor (office furniture), Dada (kitchen furniture) and Citterio (office furniture and partition walls).
But the show also tells the Italian story of a business that started up in the 1930s as a firm of artisan furniture makers, to develop in the 1950s on an industrial scale, boasting partnerships with Italian and international architects and designers, such as Foster + Partners, Jean Nouvel, Álvaro Siza, Pierluigi Cerri, Michele De Lucchi, Rodolfo Dordoni, Ferruccio Laviani, Luca Meda, Dante Bonuccelli, Aldo Rossi, Afra and Tobia Scarpa, Hannes Wettstein, Patricia Urquiola, Ron Gilad, Werner Blaser and Richard Sapper. Right through to remakes of a collection of furniture designed by Gio Ponti between 1935 and 1970.
80!Molteni is an exhibition on Italian design and its icons, but also a multimedia presentation complete with innovative video, audio and interactive technologies, designed to take visitors on a virtual tour of a world made up of experience, craftsmanship, industry, memory and vision of the future. On screen also video interviews to: Carlo Molteni, Piero Molteni, Mariangela Molteni, Werner Blaser, Tobia Scarpa, Mario Carrieri, Giovanni Rovagnati, Giuseppe Nera.
Check out the book 80!MOLTENI