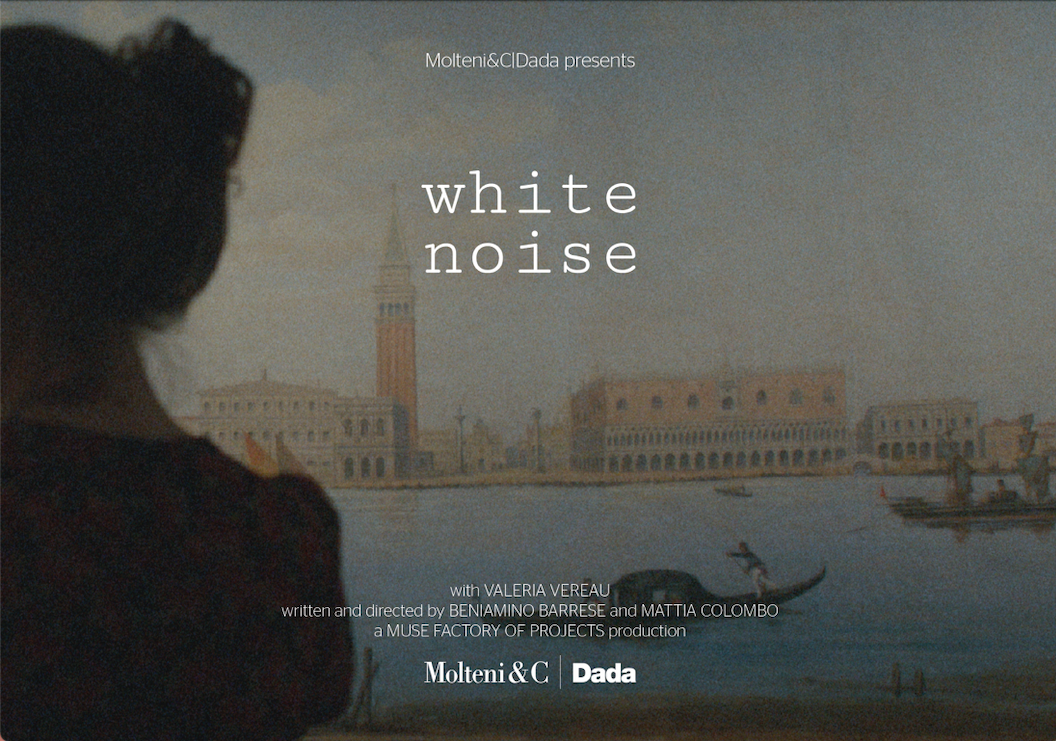 The directors Beniamino Barrese and Mattia Colombo tell the story of a woman in search of herself and her most intimate emotions.
They chose the actress Valeria Vereau for the role of a writer at the peak of her career, Joanna, a seemingly happy woman who is actually hiding a great emptiness.
'White Noise' is an inner journey into the mind and heart of a woman, and a tribute to Venice, to Carlo Scarpa, and to one of the essential elements of his work, water. In the short film, the past that torments Joanna has a face and a place. The face is that of an Italian girl. The place is Venice, a city suspended in time, which appears through old mini-DV footage shot at the Querini Stampalia Foundation.
Produced by Muse Factory of Projects for Molteni&C
Thanks to Fondazione Querini Stampalia
Directed by
Beniamino Barrese – Mattia Colombo
Leading actress
Valeria Vereau
Supporting actress
Gaia Ginevra Giorgi
Photography
Jacopo Loiodice
Editing
Valentina Cicogna
Producer
Claudia Adragna
Set design
Stella Lombardo
Original music
Luca Fois
Production
Muse Project Factory Srl