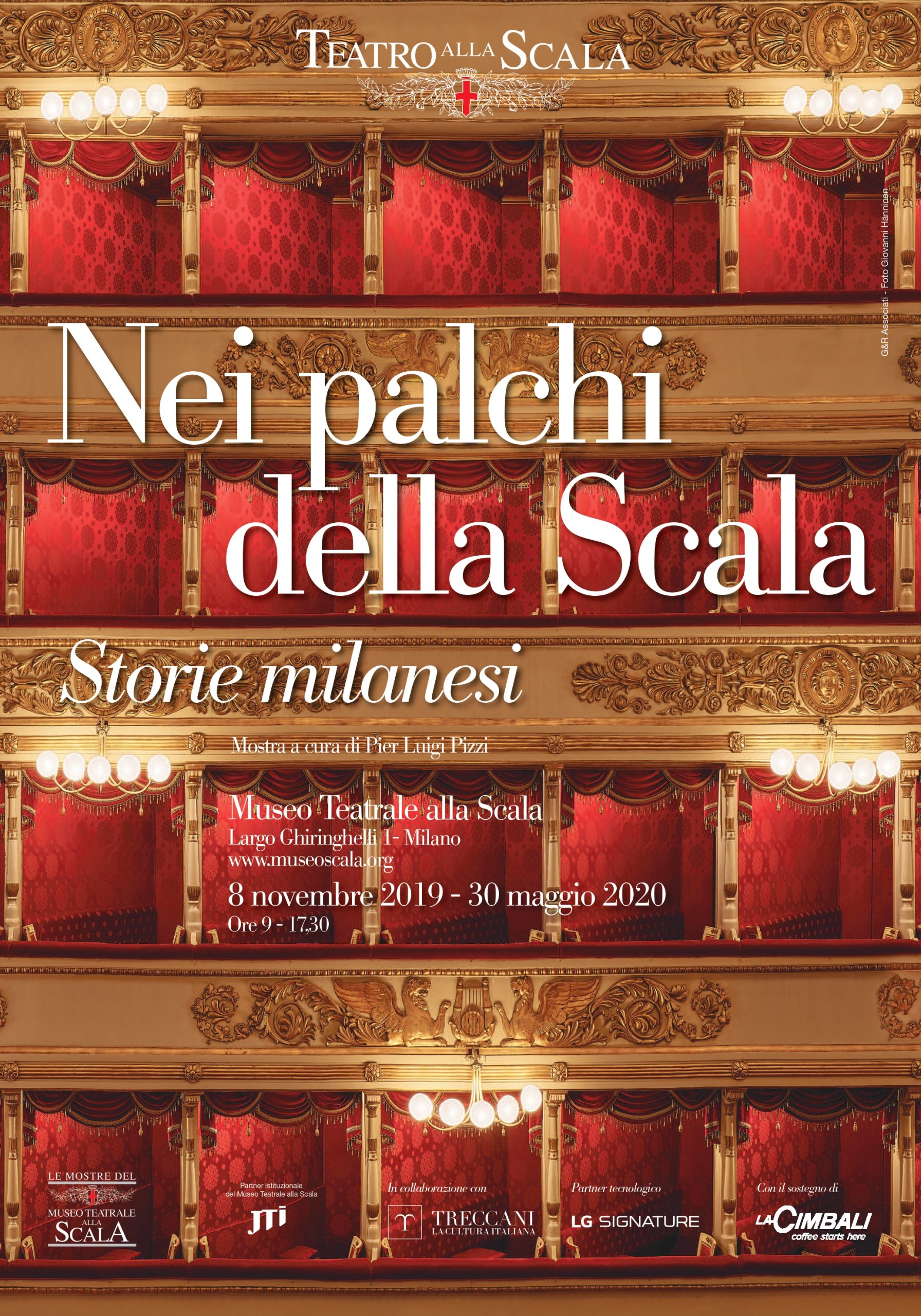 EXHIBITION BY Pier Luigi Pizzi
GRAPHIC PROJECT: Emilio Fioravanti
VIDEOS: Francesca Molteni
PROJECT FOR Fondazione Teatro alla Scala at Museo Teatrale alla Scala, Milan, 2019
VIDOE PRODUCTION: Muse Factory of Projects
Is it raining, is it snowing outside la Scala? What does it matter? All the best company is come together in 180 theatre boxes.
Stendhal
Between archive materials, a photographic project ad hoc by Giovanni Hänninen, and a video by Francesca Molteni, the exhibition at Museo Teatrale alla Scala aims at the sparkling boxes. It is in the boxes, in fact, that the narration of the Teatro alla Scala unravels in some unprecedented way, because the boxes are where one came not only to look but to be looked at.
The Teatro alla Scala opened in 1778 as a condominium of 155 boxes belonging to Milan's most important aristocratic families: the so called "palchettisti". Right for the start, owning a box meant confirmation of social prestige, just like having a palazzo in town, a villa on the lake and a family tomb at the Monumental Cemetery. But how much did a box at La Scala cost? In the first two tiers 2,500 lire, and 1,800 in the third. A few years later, Stendhal wrote that a box at La Scala cost the equivalent of an apartment in Paris. It was essential to own a box at La Scala if one wished to belong to a certain world.
La Scala's legend is not only due to the artists who have stepped onto its stage, but also those people who have been among the audience. To begin with, Milan's great aristocratic families that identified with La Scala: the Visconti's, Litta, Serbelloni, Borromeo and Belgiojoso, families who made the history of Milan and Italy, invited to their boxes men of letters such as Pietro Verri and Cesare Beccaria, Giuseppe Parini and Ugo Foscolo, Vincenzo Monti and Alessandro Manzoni, Silvio Pellico and Federico Confalonieri.
Throughout the 19th century, the social function of the theatre gradually diminished until, with Toscanini, La Scala's role became exclusively artistic which coincided with the end of the story of the privately-owned boxes, in 1920. From that moment on, the boxholders were replaced by season ticket holders, very often one and the same people.
It's about a prestigious story that tells the evolution of the audience of the Theater, from its foundation until the post-war period, when box-owners were replaced by season ticket holders, a story that cross all the transformations of the Italian society during the last two centuries, confirming how much La Scala, with its elegant interns and distinguished dresses, has always been a landmark, the center of culture and costume of our Country.
Watch the trailer of the exhibition  NEI PALCHI DELLA SCALA