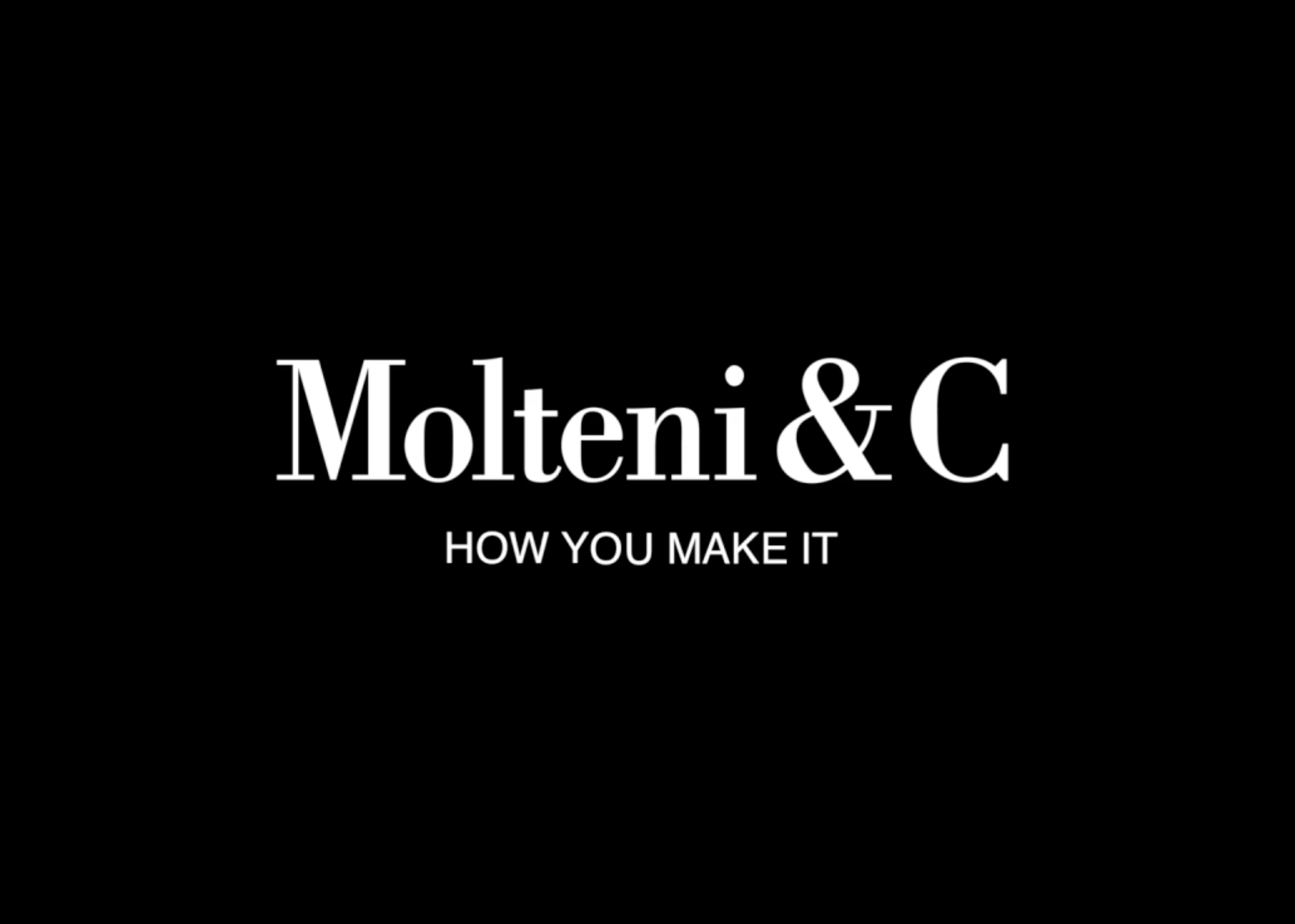 INSTALLATION BY Francesca Molteni
PROJECT FOR Molteni&C at Space QallaM, Giussano, 2018
PRODUCTION Muse Factory of Projects
How to make it? A fine question to put to a company that has been turning out quality every single day for the last eighty years, and with the unrelenting obsession of always making it even better.
In fact, this is the question that takes the cake, and if it could be embodied in a place, that place is Space QallaM, in the Molteni industrial compound in Giussano. And what better represents the border between concept, production and manifestation of Quality? A pop object in a symbolic place, created by Patricia Urquiola in 2006 and an Honourable Mention at ADI's 23rd Compasso d'Oro award. In the so-called "leg" of the Diamond dining table – a constantly changing and dynamic space – the Molteni Group's idea of quality, its good practices, its values and design culture find a fitting home.
Stealing the show in the new space is the How you make it installation, with a huge transparent screen on which an architectural promenade takes place: a kaleidoscope of images accompanied by background sounds and music composed ad hoc which amplify the power of the architectural promenade, a game of perspective blow-ups of their Diamond table leg.
These video clips, produced over several month's filming, centre on production processes and various iconic products from Molteni – the Arc table designed by Studio Foster + Partners and the Gliss Quick wardrobe by Vincent Van Duysen, Gio Ponti's chest of drawers and his Diamond and Filigree tables – while also focusing on artisanal expertise and manufacturing technologies. A procedure that is renewed over time with new stories, designers and products, made in partnership with a group of authors, architects, art directors, graphic designers, technical experts, musicians, assemblers, IT specialists, electricians and carpenters.
Watch the trailer of HOW YOU MAKE IT